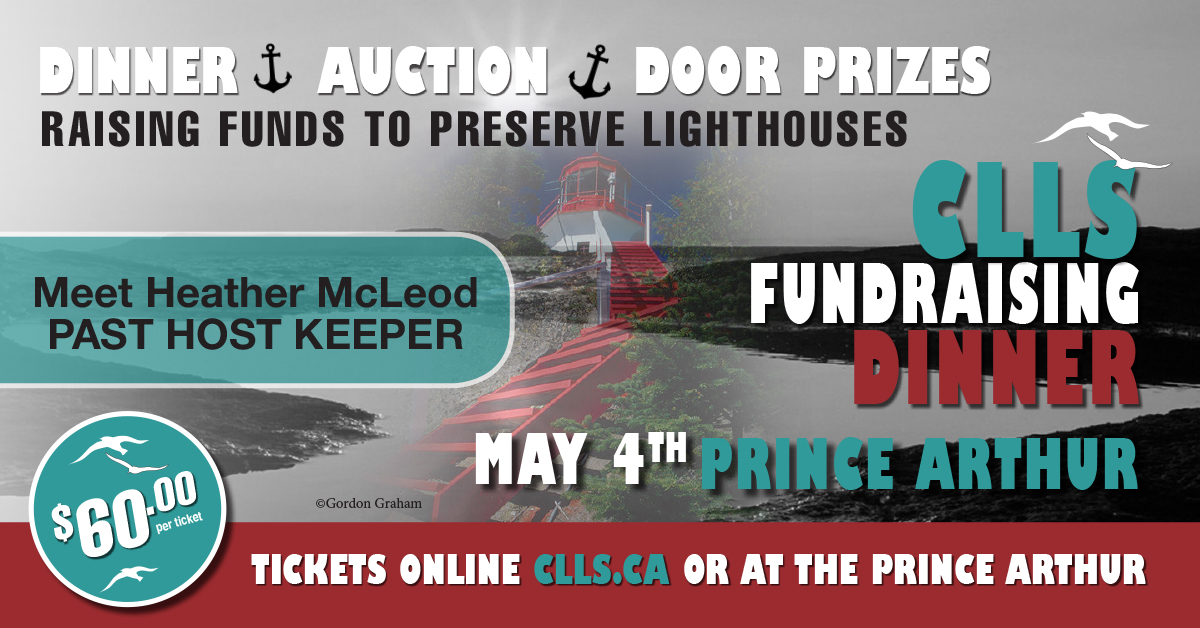 Have you ever considered being a host keeper at Porphyry Island Lighthouse?
This year's fundraising lighthouse dinner will feature a talk on being a volunteer host keeper for a week on the island. The dinner is a lot of fun, there's amazing nautical art up for action, door prizes and you will meet, boaters and sailers, tug boat captains, former light keepers, their families and friends.
Each year the lighthouse group provides TBYC members with free access to events, programs and excursions at the three lighthouse properties. Support this cause so the group can continue to build a stronger destination for all to visit! Everyone loves the new sauna at Porphyry. Tickets available at the Prince Arthur Front desk, or online. See more here about being a host keeper.
Sincerely,
Lighthouse Keepers
Canadian Lighthouses of Lake Superior Inc.
Printable PDF