Paul Morralee, April 18, 2017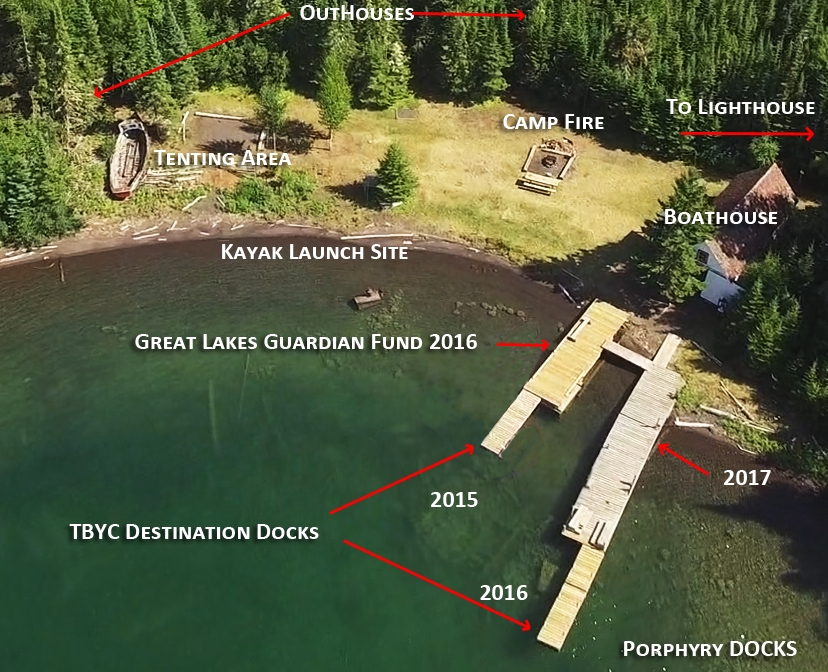 Porphyry Island Lighthouse Boatyard and DockOne of the many projects undertaken by the Thunder Bay Yacht Club annually is to help to enhance boater destinations on Lake Superior. As has been in the past, moorings at Sawyer's Bay and T-harbour, have helped many members and the general public with safe harbour destinations.
Over the past two seasons work by the Canadian Lighthouses of Lake Superior Inc., a non-profit organization, and the Thunder Bay Yacht Club have constructed two new floating docks at Porphyry Island Lighthouse on the Black Bay Peninsula.
The work undertaken over the past two years now allows boaters with drafts up to 6 feet to be accommodated. This season destination work will continue on restoring Trowbridge Island Lighthouses' day dock and also the lighthouse group will host a TBYC Rendezvous event at Tee Habour, Sat. Aug. 19.
Printable PDF